Exercising strategic leadership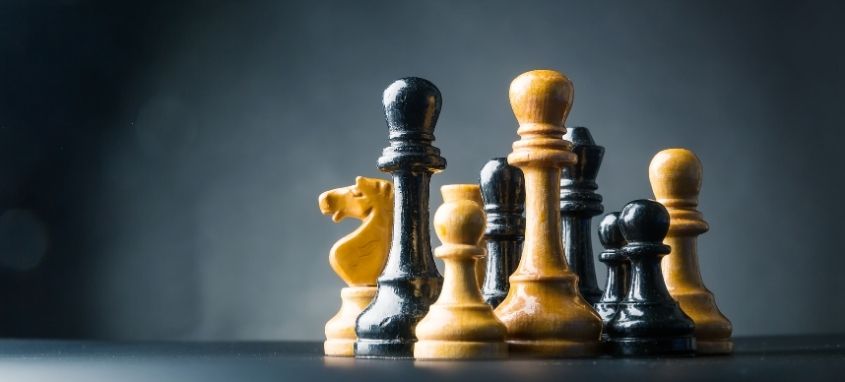 An organization's success hinges before all else on its leader's work behind the scenes to ensure the fine-tuning of internal dynamics. How can the workings of this strategic game be mastered?
We often associate the notion of a leader with a flamboyant and visionary personality, charismatic, enthralling as soon as they are in the spotlight. This ideal leader also knows how to spot before anyone else the strategy or breakthrough that will allow them to redefine the rules of the game. They know how to galvanize employees around their vision, and can be counted on to know how to decide when encountering a dilemma or an ambiguity.
But what if this vision was misleading? That is what emerges from INSEAD professor Charles Galunic's latest book, Backstage Leadership. The leaders of the highest-performing organizations actually stand out for their ability to manage the strategic games within their company. Their impact comes primarily from their work behind the scenes, more so than from what they do on stage. Rather than being the holders of a vision, they are the guardians of a dynamic that allows the organization to judiciously direct and adapt its strategic choices. They develop long-term thinking to guide efforts but cultivate openness to doubt and contradiction. They are careful to continually remain in an exploratory mode, refining their strategic hypotheses according to observations from the field. They orchestrate debates so as to make room for divergent visions held by the company's various actors—and lean on this dynamic to adapt themselves to changes within their environment.
Paradoxically, taking on this role of conductor of strategic debates is more demanding than carrying a clear-cut vision. Indeed, it presupposes being able to reconcile conflicting needs and tensions. Thus, to stay in touch with one's environment, it is necessary to cultivate a fine and nuanced analysis of it in all its complexity, while remaining open to unknowns and uncertainties. But, in parallel, in order to effectively direct efforts, clear orientations that are understood and shared by all must be affirmed. Similarly, tensions between bearers of divergent priorities must be regulated, while ensuring that everyone's voice can be heard, but ultimately the coherence of collective action must be ensured.
How can these strategic leadership skills be strengthened?

In this synopsis:
– Remaining lucid about your environment despite hierarchical isolation
– Three contradictions to manage to exercise strategic leadership
– Combining confrontation and convergence in your strategic thinking
SubscriberSign in
to download
the synopse (8 p.)
VisitorI want to buy
this synopsis (8 p.)
VisitorI want
to subscribe
Our sources
Main Sources
Additional Sources